Flash Note Cards: Take notes different
Thursday, 24 September 2020
As promised at the beginning of the year, one of my goals for 2020 was to release an indie app. And I did it!
Here we go!
The announcement of SwiftUI allowing us to build a fully fledged app sounded mind blowing and exciting at the same time. I put my hands on the Fruta app and started to sketch some ideas in my mind with what I could build, fully in SwiftUI.
Finally I was glad with this idea, which is a combination of quick note taking and flash cards.
Introducing Flash Note Cards
Flash Note Cards is made to make your productivity sky-rocket by focusing on what really matters in that moment.
It's 100% SwiftUI and it's got Widgets!
You can enter information like title, icon, note and colors; so they can be easily identified. Quickly find the card you need using a global search and many sorting options. Additionally, you can take advantage of duplicating and archiving note cards. A dedicated card screen gives the focus you need by gathering it all in a single place.
The Watch app performs same features described above; it works 100% independently from your iPhone and has a good variety of complications.
With iCloud, all cards are synced in your iPhone, iPad and Apple Watch.
With the iOS and iPadOS apps, you can create templates to simply pre-fill the fields in the next card you create. You can make the app your own by choosing the app icon and app tint.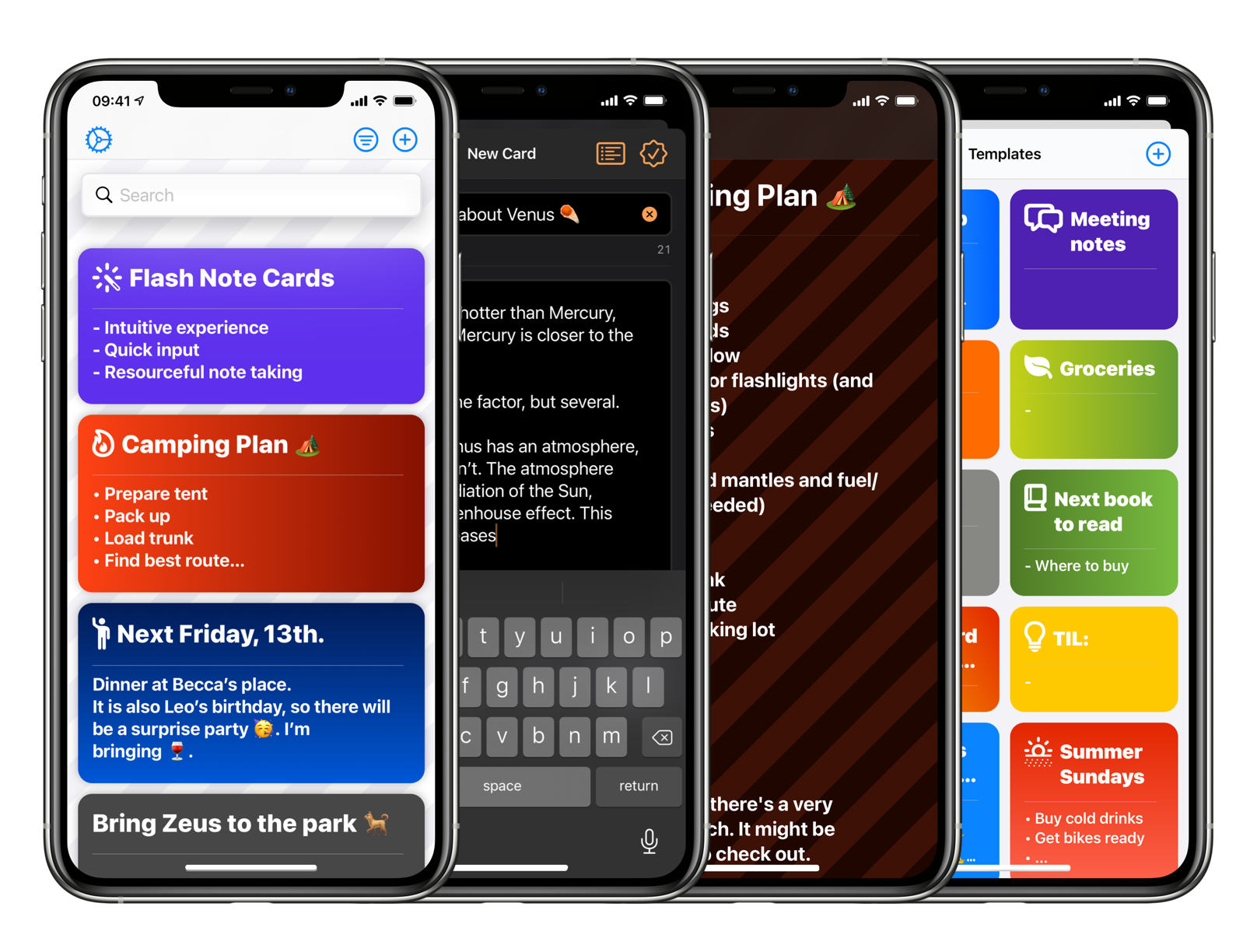 Available on iPhone, iPad and Apple Watch.